conversion a bosch brake test bench to a dyno???
Questions, answers and shared experiences
hi,
can i make a diy dyno from a bosch brake test bench? 
is it done already?? i can't find info on the internet
i can have a brake test bench for free 🙂
i will use it for mx bikes and atv's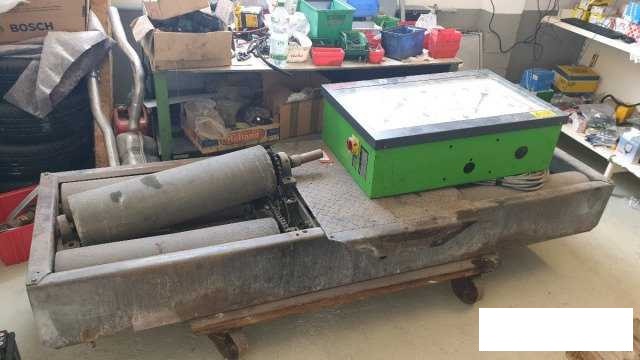 Posted : 18/07/2022 8:54 pm
Hi,
Lots of people have successfully converted brake testers into dynos. The power capacity is somewhat limited when testing cars, but should be fine for MX bikes and atvs. Can you post a few more pics of the this model, in particular the brake?
Posted : 18/07/2022 9:29 pm
it has only 2 electrical motors, each motor has a load cel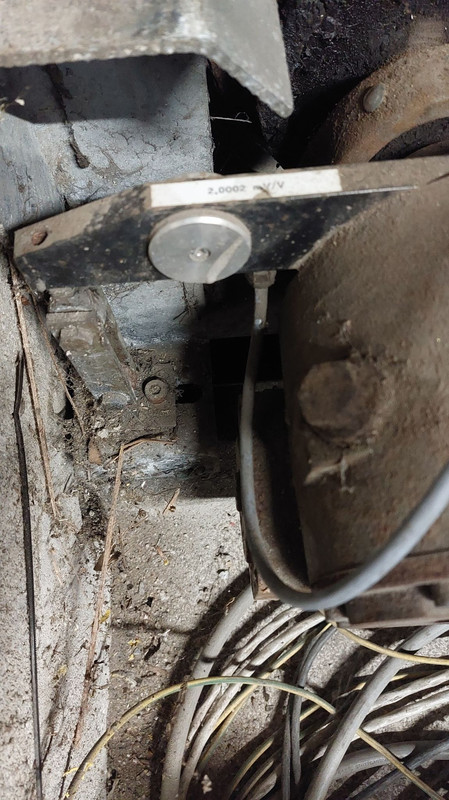 Posted : 18/07/2022 10:07 pm
Ok, that is not going to be enough as a brake. What is the size and weight of the rollers? There is some inertia which may be enough for low power applications, although the best of course it to add an eddy brake. 
Is there a spec on max speed on this unit?
Posted : 18/07/2022 11:21 pm
each roller 30kg 😦 
dia 20cm and lenght 70cm
normally operation speed for this bench for testing brakes is 5km/u
Posted : 19/07/2022 12:29 pm
i will make a connection from left to right 4x 30kg is 120kg
i will make a bench for my son's mx 85cc (next year 125cc standard has +/- 37hp) and my doughters atv 85cc (mx engine)
it is for testing, rejetting and Adjustments
what can i do? 120kg is not enough for inersia dyno? can i ad a brakedisc from a car?
Posted : 19/07/2022 12:57 pm
or maybe a hydrolic pump (or 2)
Posted : 19/07/2022 6:30 pm
Hello friends! Power limited due to low inertia weight? OK. If using water brakes, how much power can I hold with this brake testing bench? 
Posted : 31/07/2022 4:20 am
Hi,
You will need some type of brake here due to the limited inertia. The best is of course an eddy brake, but it is relatively expensive. A low cost way of doing it is to add a static brake, for example using a car brake. You would need to get it spinning, apply the static brake and do a sweep. The brake would then just be there to slow the sweep down. You could experiment with this first without any controller, just to see you get a nice sweep. If you do, then add the YourDyno controller and you are good to go!
Car brakes and to some extent hydraulic brakes are a tricky to control electronically, but it is possible if you want to take it one step further. 
Posted : 31/07/2022 8:15 am
Is it not better for use a hydraulic pump with controlevalve and a steppermotor 
Posted : 31/07/2022 8:24 am
Would a water brake work for this?
Posted : 31/07/2022 8:30 am
A water brake works here, but it is also expensive, similar to an eddy brake. An eddy brake is more common in this applications.
Yes, a hydraulic brake with stepper control works, but it is tricky to control it in a normal low to high RPM sweep. You can control it pretty nicely in a high to low RPM sweep normally. 
Posted : 31/07/2022 10:29 am
Thanks a lot for the replies! I want to make my own brakes. But unfortunately there is no way to purchase yourdyno controller ((( First I will try manually. Please forgive me if something is written incorrectly, I use google translator.
Posted : 31/07/2022 10:47 am
Posted : 31/07/2022 1:09 pm
It's not possible for two reasons. The first reason is financial. The second reason is where I live. I am from Russia, there may be problems with sending and crossing the border.
Posted : 31/07/2022 1:17 pm