YourDyno supports any load cell. It is recommended to choose a load cell with 3mV/V output. That means that at full load range the load cell outputs 3mV per volt it is driven with (so for 5V the signal will be 15mV at full load). 2mV/V will also work.
Here is how to connect your own load cell.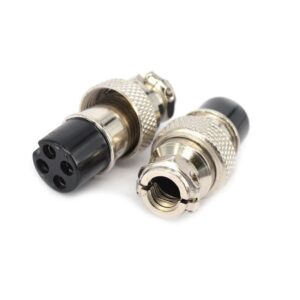 The 4 pin connector is marked with 1, 2, 3 and 4.
Pin 2 is Ground and pin 3 is 5V power. Pins 1 and 4 are signal. S+ and S- are interchangeable, calibration with take care of the polarity.