YourDyno has developed a water brake valve that suits all kinds of sizes and types of water brakes.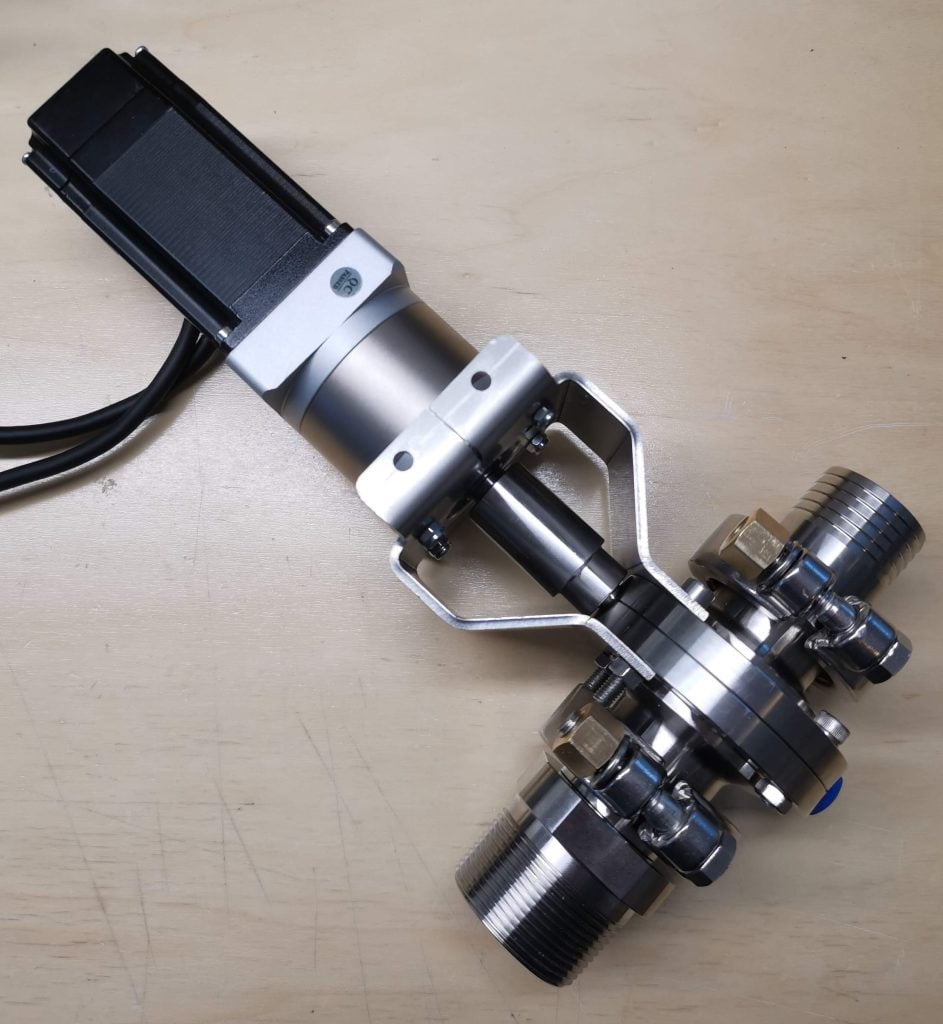 The valve is coupled with a very precise and fast servo motor. The solution is a perfect combination of valve and servo, with quick regulation, precise operation, heavy duty long lasting construction that is designed to not need any regular maintenance or adjustments.
The butterfly valve itself is very smooth, made from polished stainless steel, and the whole valve body and brackets are stainless steel. The valve is easy to install and also easy to disassemble if needed.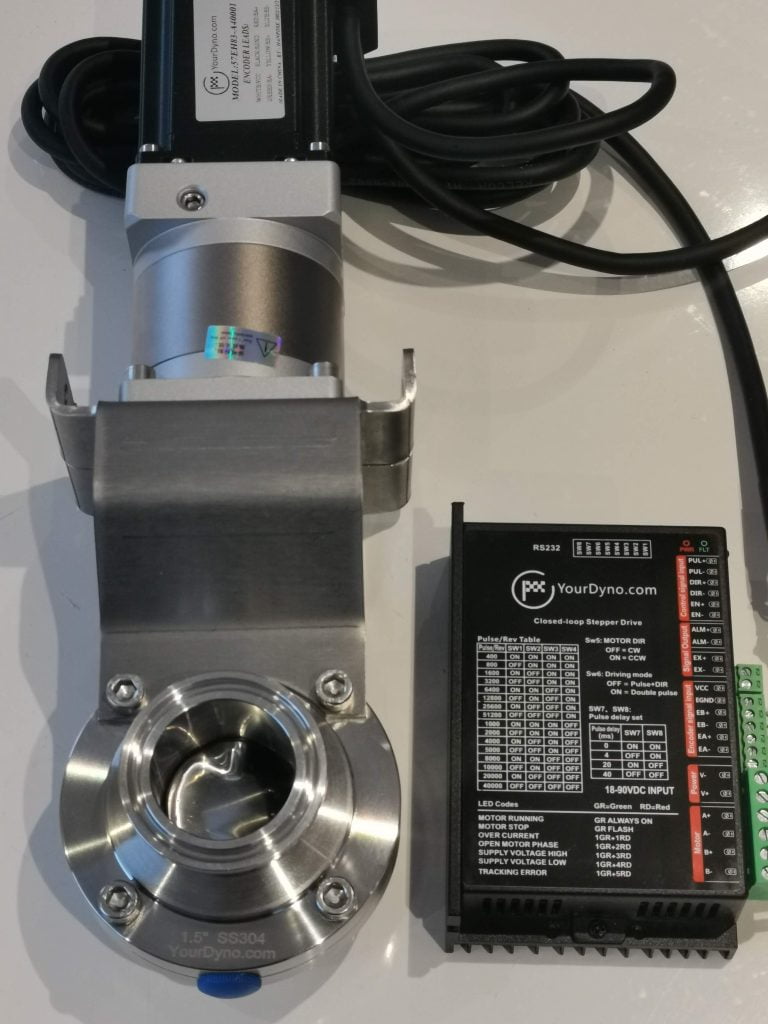 The valve comes with a practical clamp type attachment to the hoses or pipe. With these clamps it can easily be mounted into the existing piping. Clamps and hose/piping connections are included.
The valve kit includes:
1″, 1.5″ or 2″ Valve with NPT pipe threaded connections (or alternatively hose connections) and connections clamps and seals
Servo motor
Servo controller
Power supply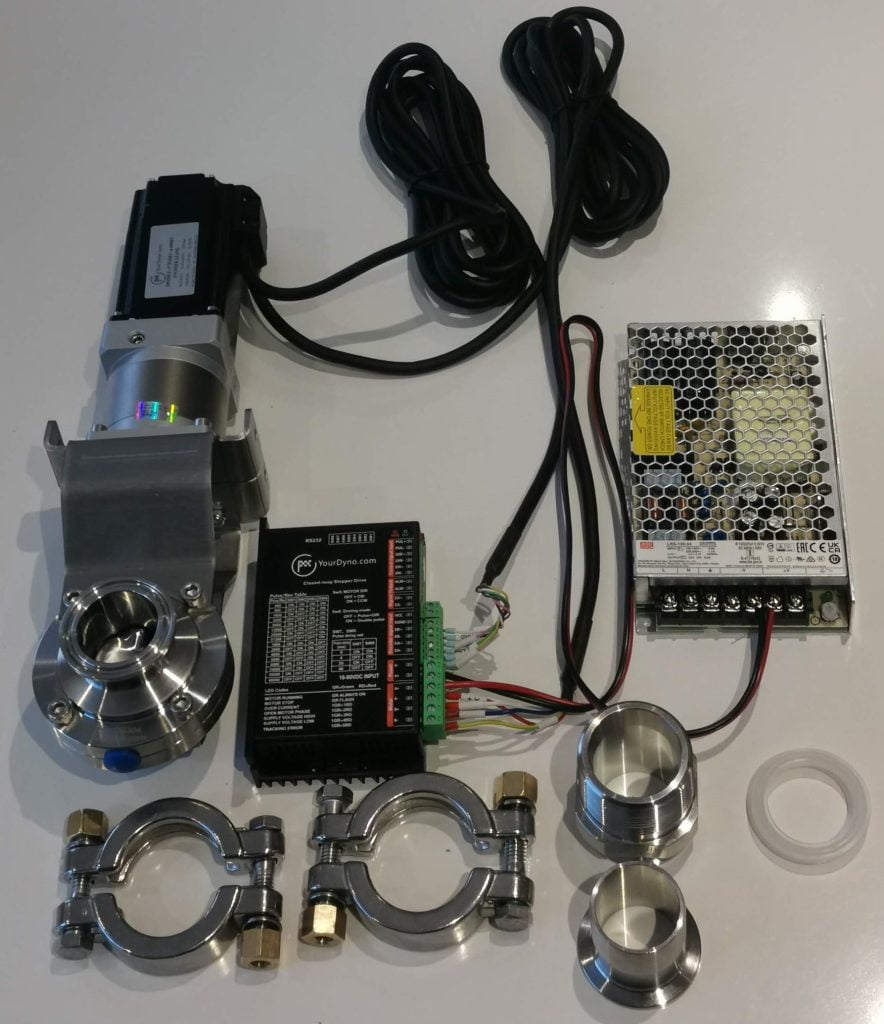 Electronically it is Plug and Play with the YourDyno Ultimate instrument kit (and Standard instrument kit).
See more details in the web shop.
Specs:
1″ (21.5mm internal diameter)
1.5″ (34.7mm internal diameter)
2″ (47.5mm internal diameter)
Speed: Ca 250ms from fully open to fully closed
Pressure rating: max 10 bar
End stops are adjustable in software. Able to close flow completely
Weight: About 5.5kg