Here are a few more pictures of a hydraulic brake dyno.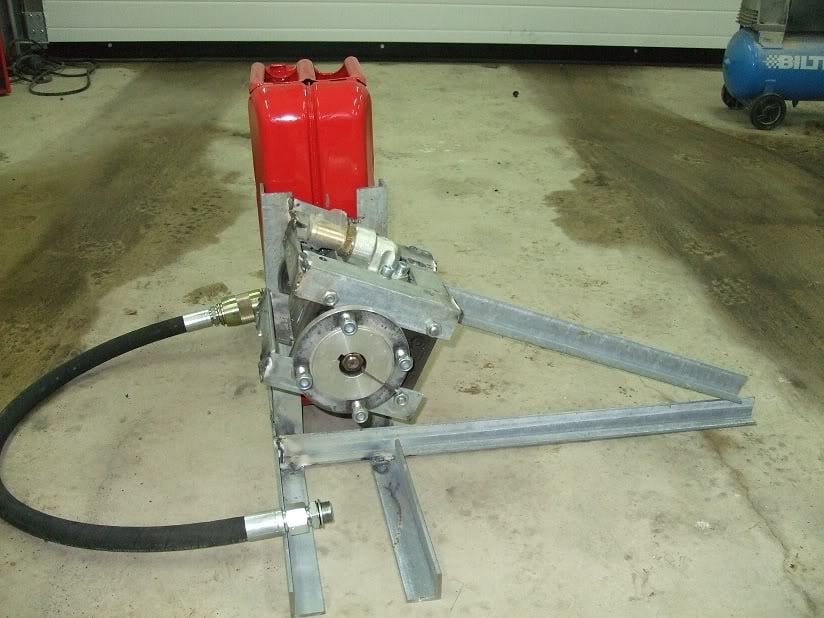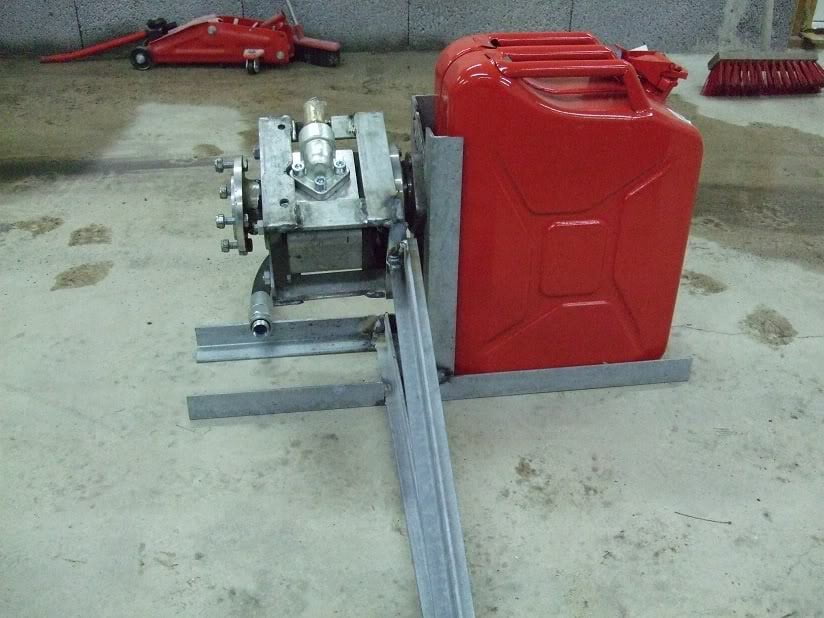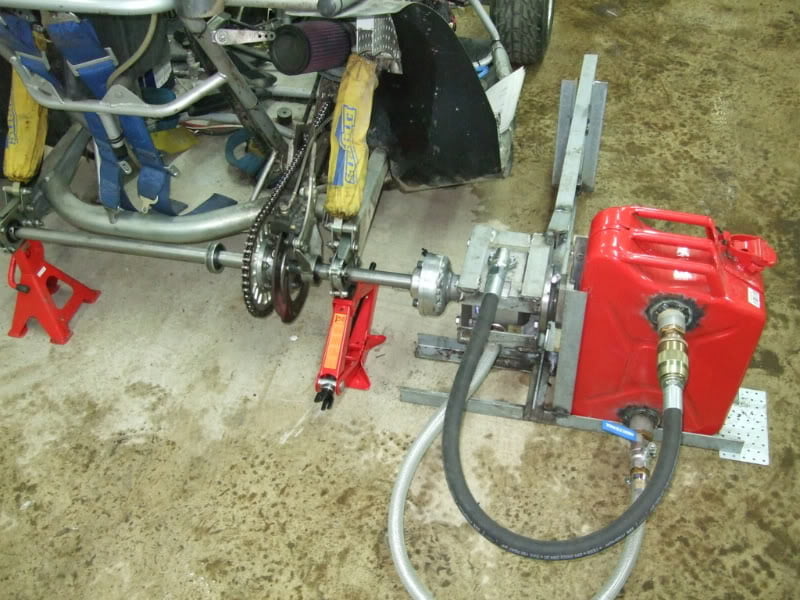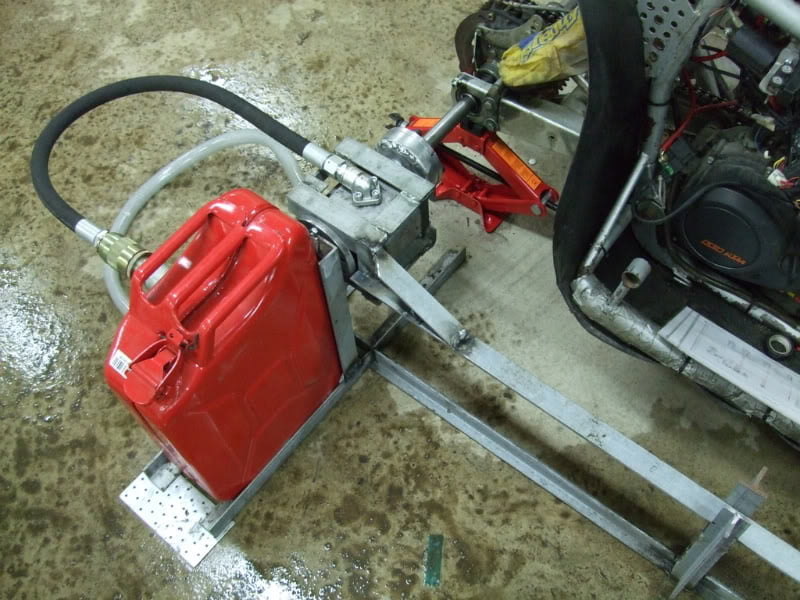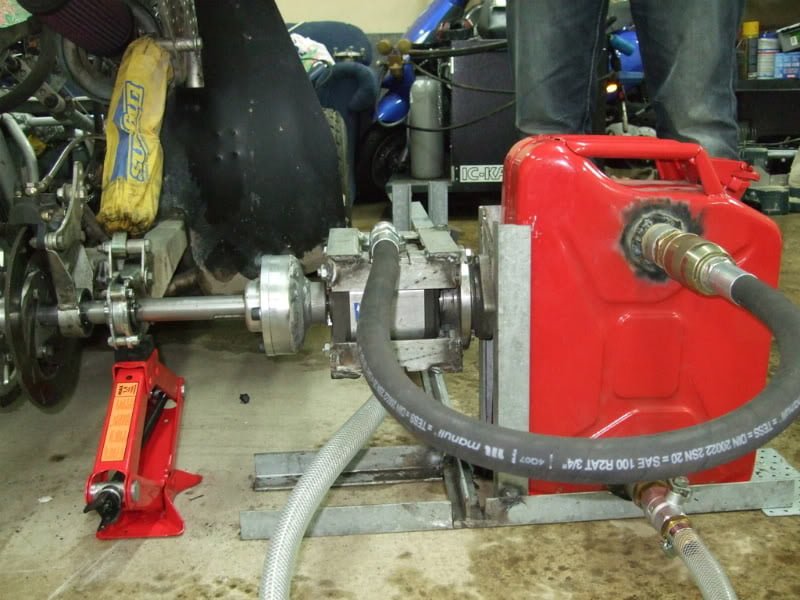 Quite simple setup!
The dyno above was used to brake Crosskarts with about 85hp. No cooling was necessary, but when several runs were done in quick succession the oil got hot so a glove was needed to operate the flow control valve. For higher horsepower applications cooling would be needed.
Learn more about choosing the right pump here.