Stepper motor control
YourDyno can also control a stepper motor. You need a stepper motor controller in addition to the stepper motor. There are many to choose from. You choose mostly based on the current you need. Here is how to connect the stepper controller.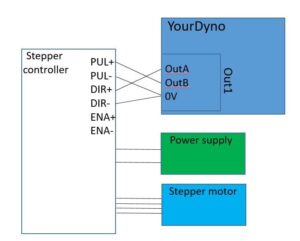 Here is a video describing the setup and usage of Stepper motors with YourDyno.