His is a basic run down of converting an old ATEC rolling road dyno from 1992-1996 to YourDyno's system.
YourDyno DAS vs the 3 boards for the ATEC system.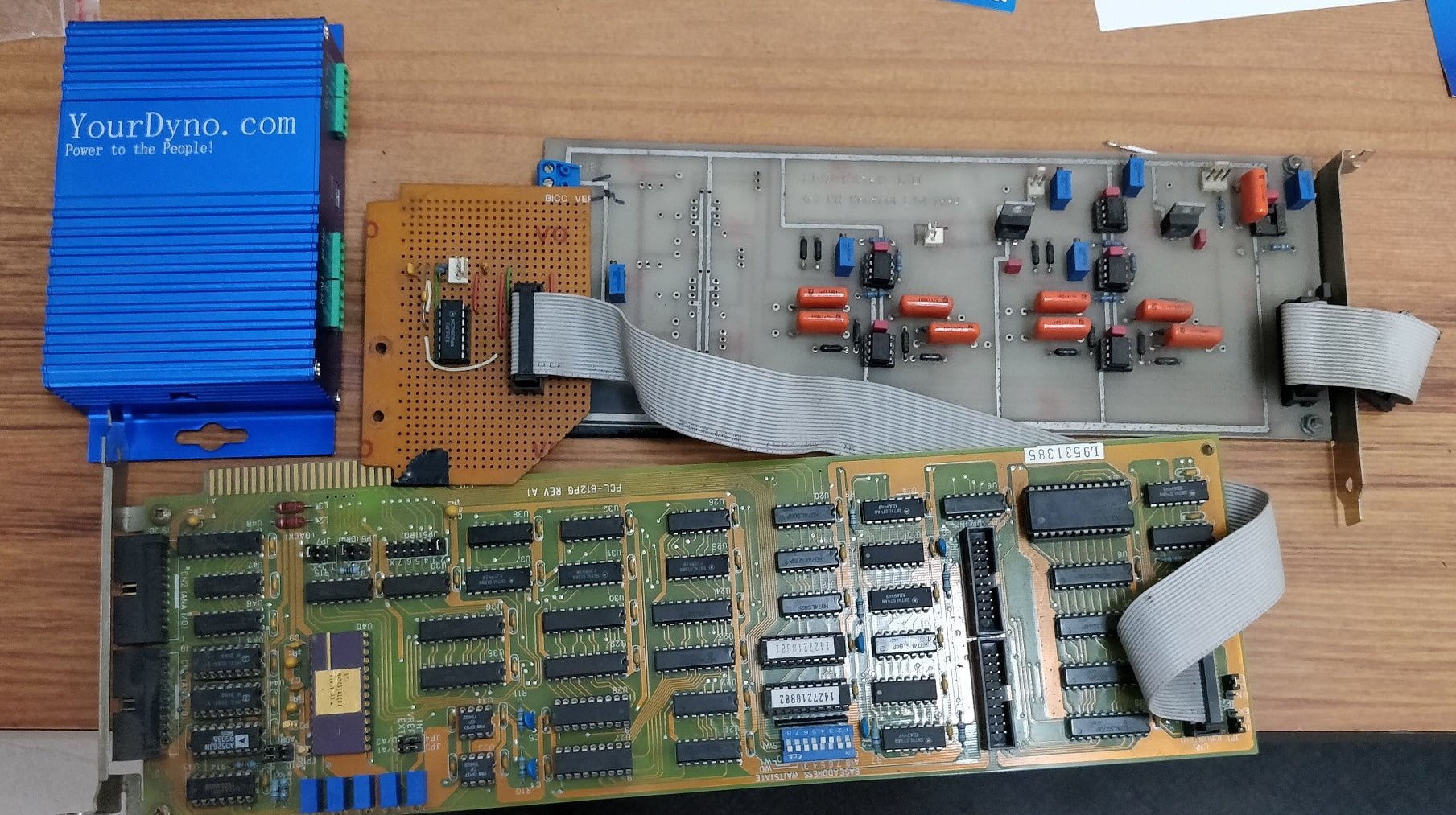 Whats Needed:

YourDyno bluebox.
RPM Trigger wheel (Template here)
RPM Sensor. (Purchase with YourDyno System)
Roll of wire (4 core with shield)
Windows 7 or new PC/Laptop.
Method:

First things first, Make sure all the power is switched off to your current ATEC dyno.
Next you want to remove the back off the ATEC cabnet and the side of the PC.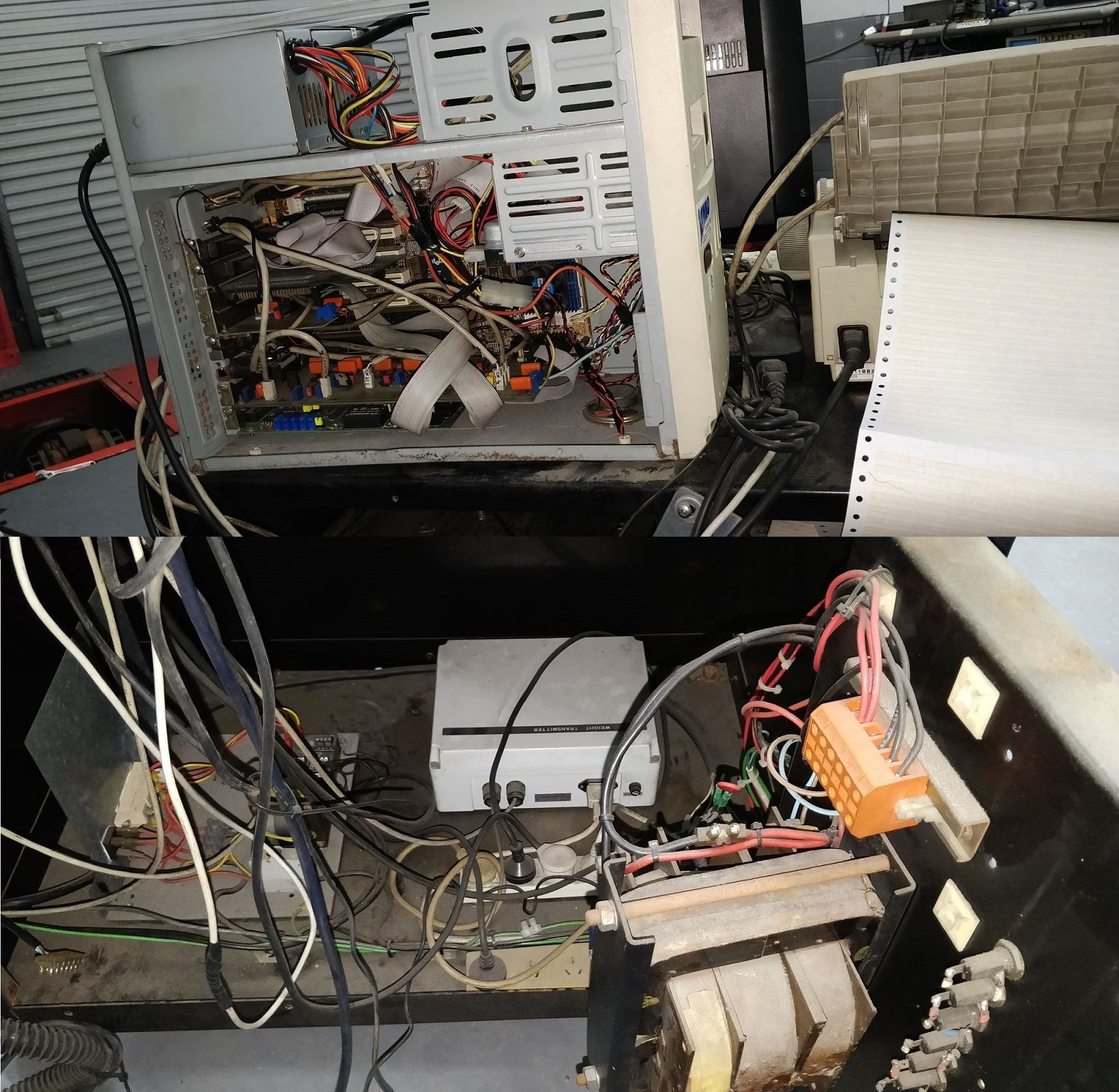 Next you need to work out what wires go to what.
If you have the computer you can read them off the boards inside which will be labeled
SPD(Speed)
TRQ(Loadcell)
BRK(Dyno Brake)
If you dont have the PC youll have to use a multi meter to check what connects to what in the dyno bed. I will assume youll have the electrical knowlege to work that out for your self.
Unconnect the wires and label them from the PC and pull them all though into the bottom of the cabnet.
You can remove the white weight transfere box. And while your at it give it a good clean out.
Next you will want to remove the top off the brake in the dyno bed.
Cut the plug off the speed wires on the Cabnet side, Solder its 2 wires to the roll of 3 wires that you have (I stripped 10mm on both cables and twised it together to make a single core) and seal it together good with some electrical tape. (Or use some other method to join them together)
Return to the dyno bed end and pull it though the cable sleeving gently (2 people will make this job easier)
Remove the old AC generator speedo sensor, use a bit of threaded rod and some nuts to attach your new trigger wheel.
Next make up a simple bracket to hold the speedo sensor and adjust its distance to spec.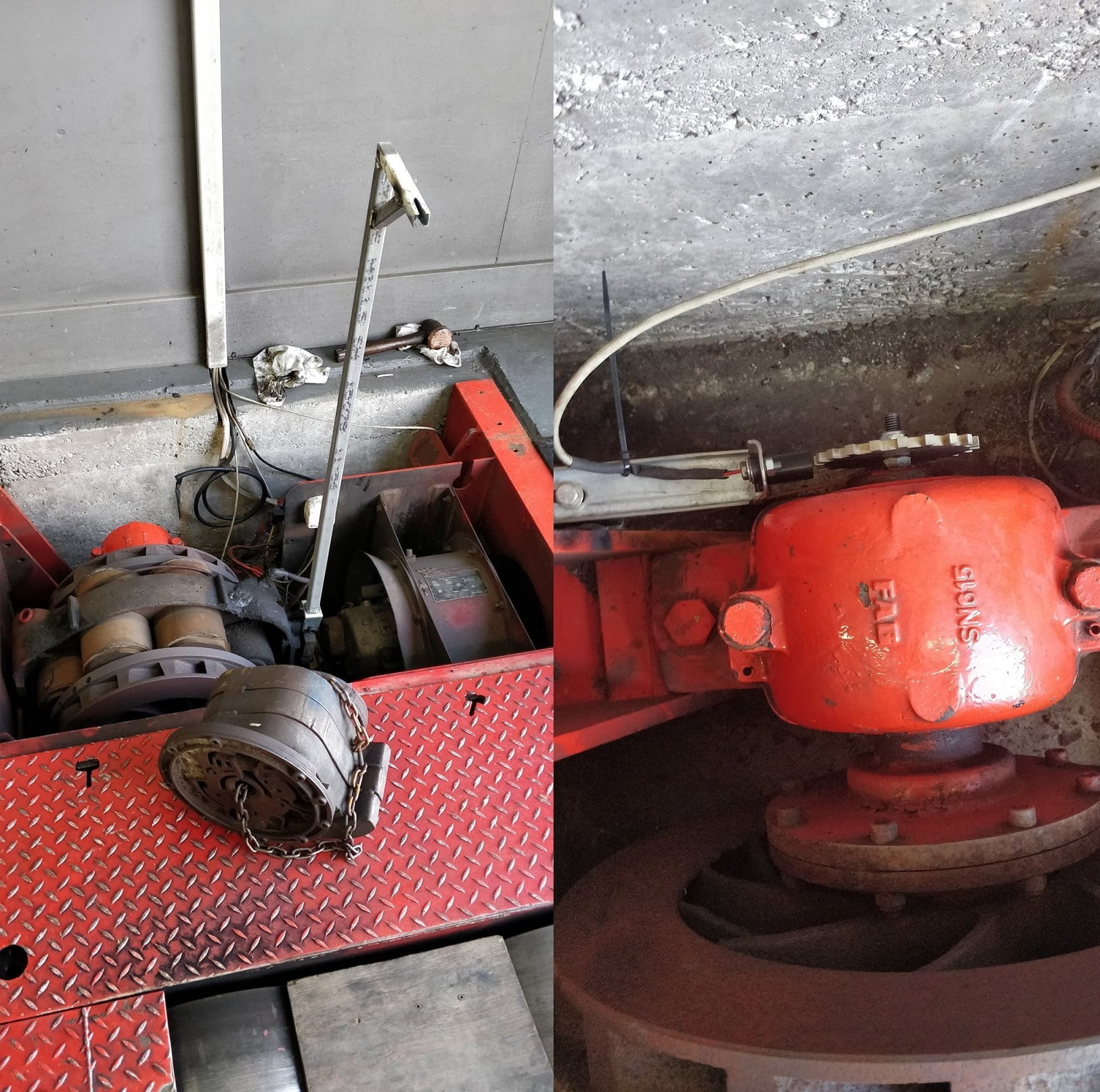 Next you want to remove the lid off the YourDyno box and select analoug signal for the brake control.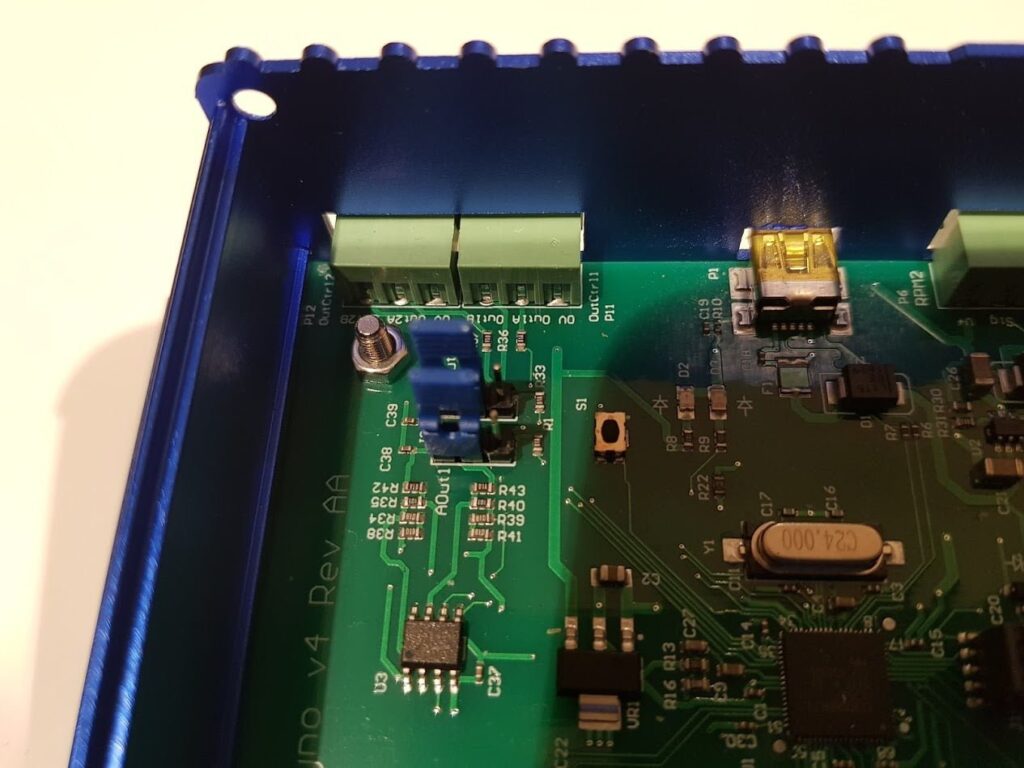 Refit the lid and return to the dyno cabnet.
Using the provided connector wire up your new speed sensor wires to the YourDyno box.
Cut the plugs off the other wires and do the same.
The load cell wires use standard colours.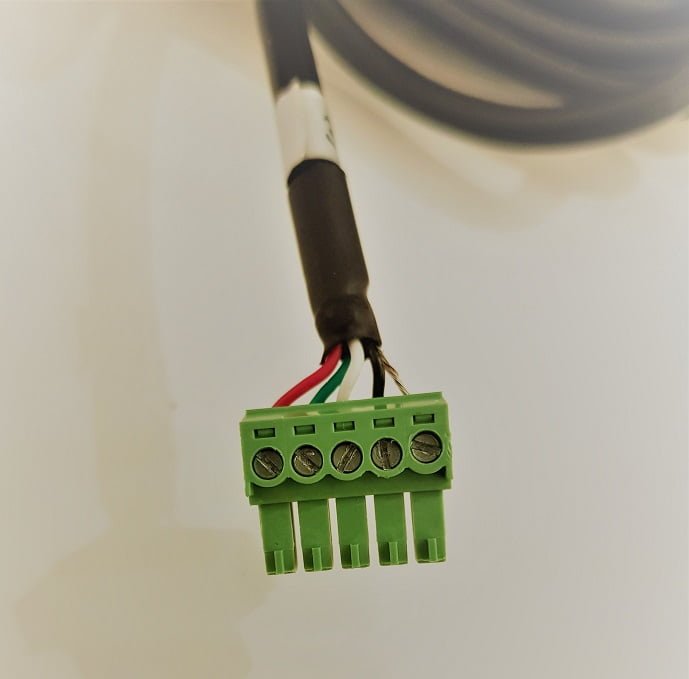 The brake also uses standard wiring colours with red for 5V and black for 0V.
Connect these as Red to (YourDyno OutB) and Black to 0V
If you got the YourDyno with enviroment sensors then youll want to mount it in some air flow.
Here is how the finished install looks.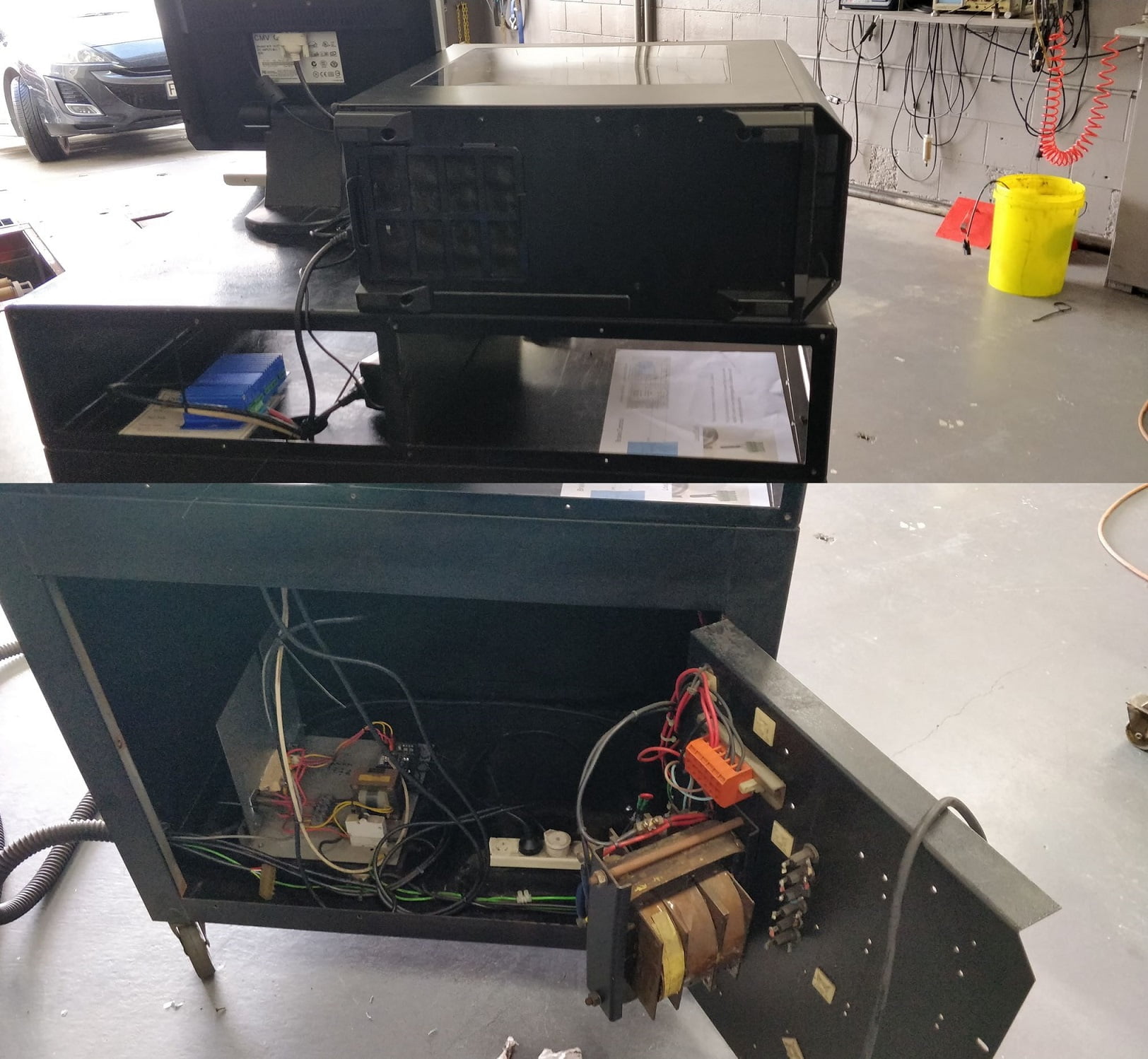 For further instructions follow the software and calibration instructions.